Belichick wins 300 Sale
T-Shirts starting at $19.99
Where to find us?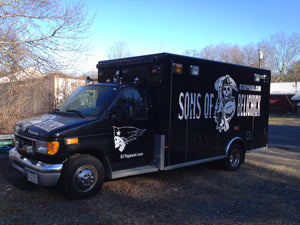 The Sons of Belichick Ambulance
We set up Pop Up Shops throughout New England as well as tailgating with loyal Patriot Fans each and every Home Game.  Come find us out of Rt One.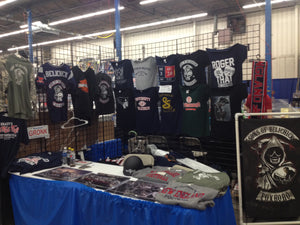 State/Crafts Fairs and Shows
Getting in the faces of loyal Boston Sports Fans is our passion so always excpect to see us with a booth at various fairs all across New England.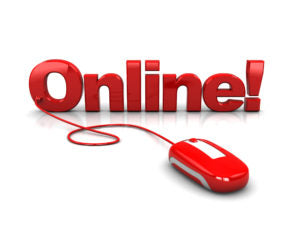 Online and Social Media
617apparel.com is always just at your finger tips and is our baby.  And please make sure to check out on Facebook, Twitter, and Instagram.
Your 617 Apparel Guarantee
I just would like to take the time to thank you for stopping by our site dedicated to Boston Sports Fans.  Way back in 2004 when this company was first conceived I never imaged it would have grown this much.  But no matter how big we get our philosophy will always be to create the best designs and print them on the highest quality clothing.  Your satisfaction is guaranteed.  Thank you so much for shopping and if you have an idea or concept for a design please e-mail it right over.
Thank you
Tommy the T-Shirt Guy
Browse our Clothing Collection for more of the best Shirts for fans like you!